1A1 PRECISION WHEEL
RESIN BOND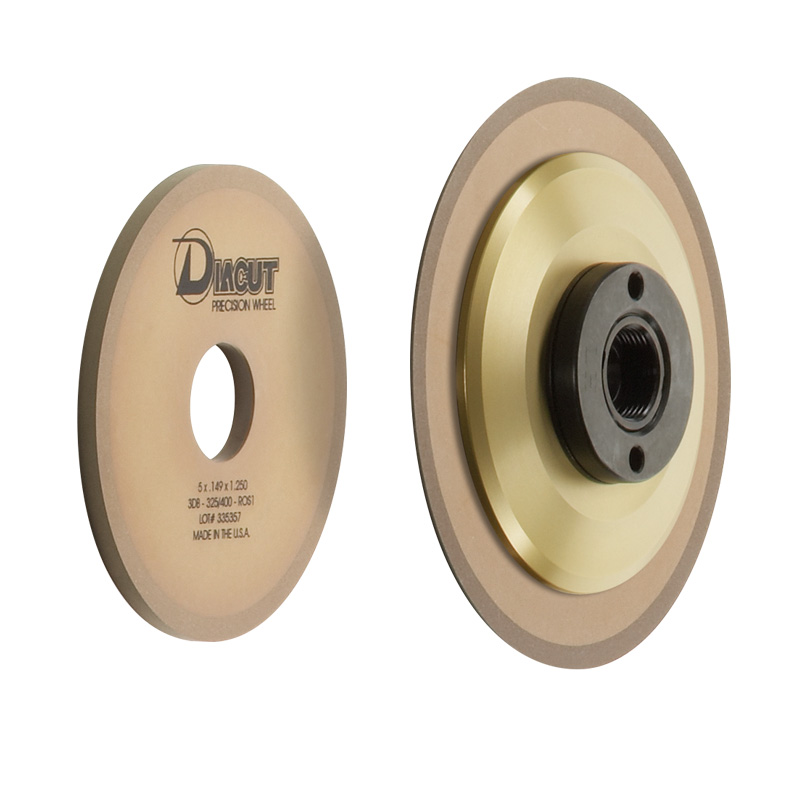 The 1A1 Precision Wheel is primarily used for precision slot grinding in thickness over .050″, where a thickness tolerance of +0/-.0005″ is sufficient. The 1A1 Precision wheel is available in diameters of 4″, 5″, and 6″, with a 1/4″ diamond or CBN depth and an abrasive core. The Diamond or CBN section is flush with the abrasive core, or upon request, is available with a 1/4″ wide relief. The thickness of the 1A1 Precision Wheel ranges from .020″ to .250″, in increments of .001″ or fraction thereof.
The use of a Diacut 1A1 Type support flange is required for stability and safety. The 1A1 flange is available from 3″ to 5 1/2″ diameters, in increments of 1/2″. If a smaller hole size is required, the Diacut 1A1 Hole Reduction Flange is available.
To receive pricing for this product, contact us at 719-481-4205 or email us.
To calculate as accurate a price as possible, we will ask you to provide information about:
Diacut product type desired • super-abrasive type • outside diameter • thickness • inside diameter • grit size: (micron/mesh) • concentration • thickness tolerance • material to be cut • coolant requirement • type of coolant