1A1R CUTOFF WHEEL
METAL BOND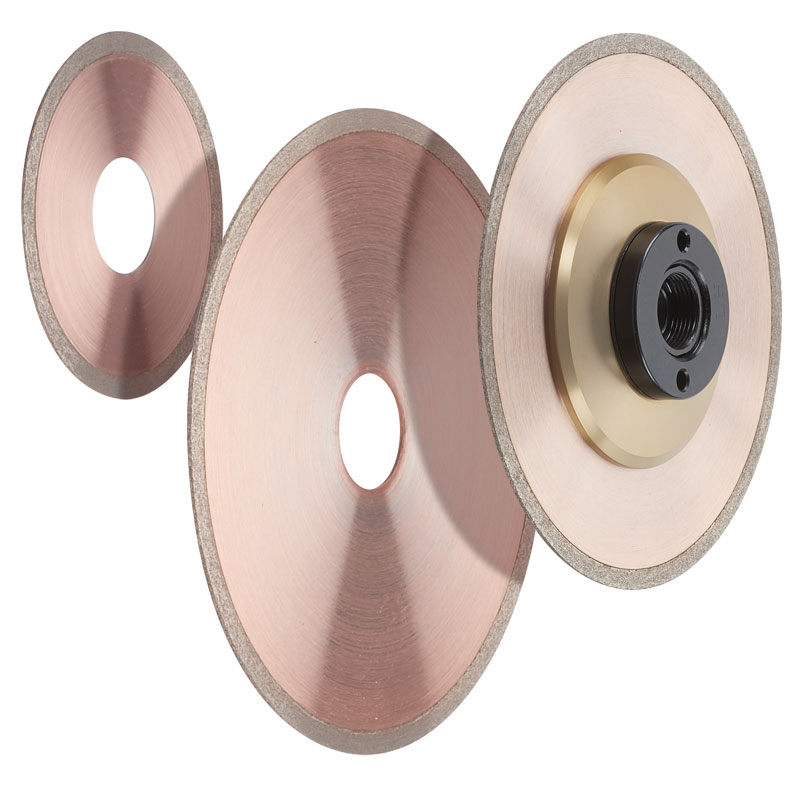 Diacut's standard Cutoff Wheel. These cutoff wheels are used on cutoff machines, surface grinders, OD grinders, and machining centers. Cutoff Wheels are available in diameters of 3″, 4″, 5″, 6″, 7" and 8" and in various thicknesses. A steel core is used on all Diacut Cut-off Wheels.
The use of a Diacut 1A1 Type flange is recommended for rigidity and longer wheel life. This flange is available from 3″ to 7" inch diameter, in increments of 1/2″. The standard hole size for the 1A1 Type flange is 1 1/4″. However, if a smaller hole is size is required, the Diacut Type 1A1 Hole Reduction Flange is available.
If you are looking for cutoff wheels that leave a finer finish, try our 1A1R Resin Bond Cutoff Wheel.
To receive pricing for this product, contact us at 719-481-4205 or email us.
To calculate as accurate a price as possible, we will ask you to provide information about:
Diacut product type desired • super-abrasive type • outside diameter • thickness • inside diameter • grit size: (micron/mesh) • concentration • thickness tolerance • material to be cut • coolant requirement • type of coolant