Truing and Reconditioning of resin bonded Diamond and CBN grinding wheels made easy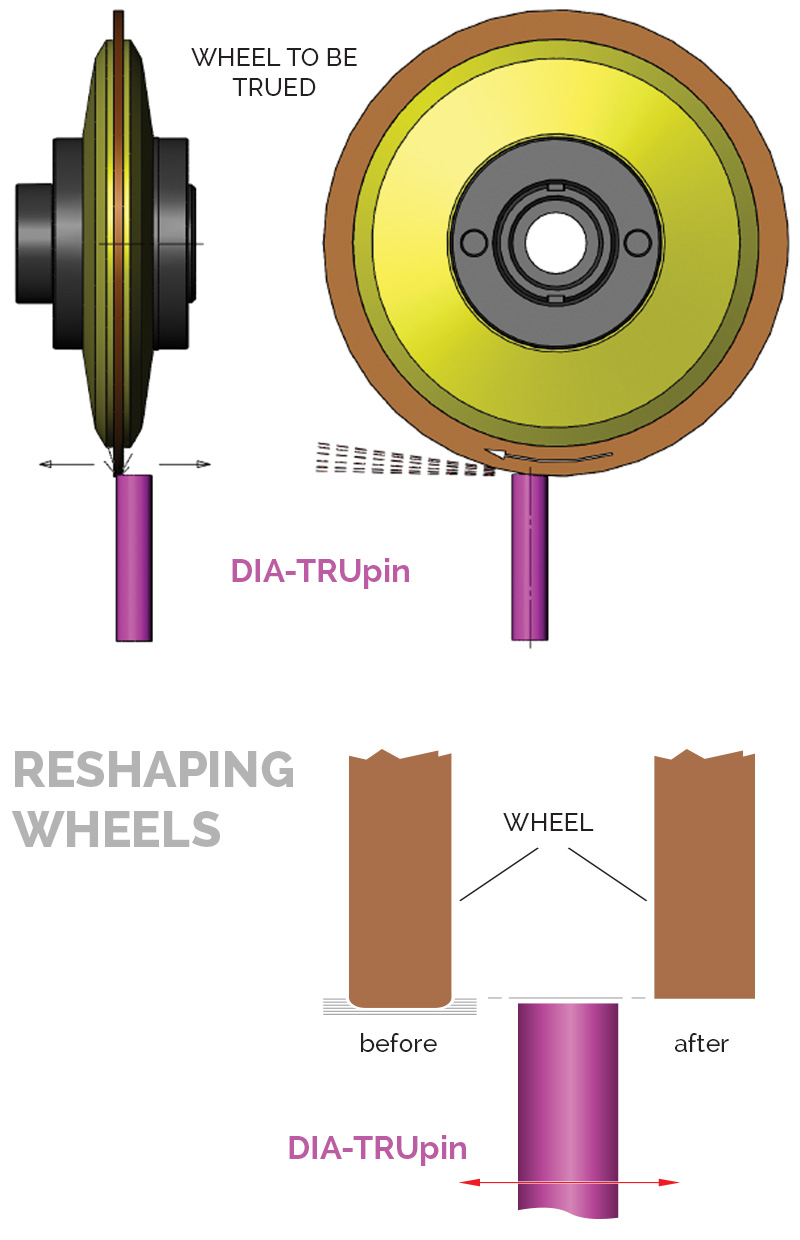 True newly mounted Diamond and CBN wheels on your machine.
Recondition your wheels without removing them from your machine.
After truing or reshaping your wheel, go right back to work without using a dressing or re-sharpening stick.
With the DIA-TRUpin, Diamond and CBN wheels can easily be reshaped to 'like-new' condition.
The DIA-TRUpin is made from a specialized high performance alloy.
How to use the DIA-TRUpin:
1. Place the DIA-TRUpin vertically in a holding device (vice) and place it in front of the center line of the wheel to be trued.
2. Turn off the coolant on your machine.
3. Touch off with the wheel to be dressed at the highest point of the DIA-TRUpin.
4. Move the wheel across the pin using a moderate to fast feed rate.
5. Use a down feed of .004" (on very thin or fine grit wheel take a smaller down feed) and feed the wheel to be dressed across the DIA-TRUpin.
6. Take multiple passes with the initial down feed and then reduce the down feed to .003″ / .002″ / .001″ / .0005″ and less. Progressively reducing the down feed will minimize "crowning" of the wheel being trued or reconditioned.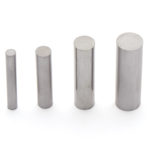 A Diamond or CBN wheel dressed in this manner is ready for grinding and does not need any extra sharpening or conditioning.