1A8 THINWHEEL™
RESIN BOND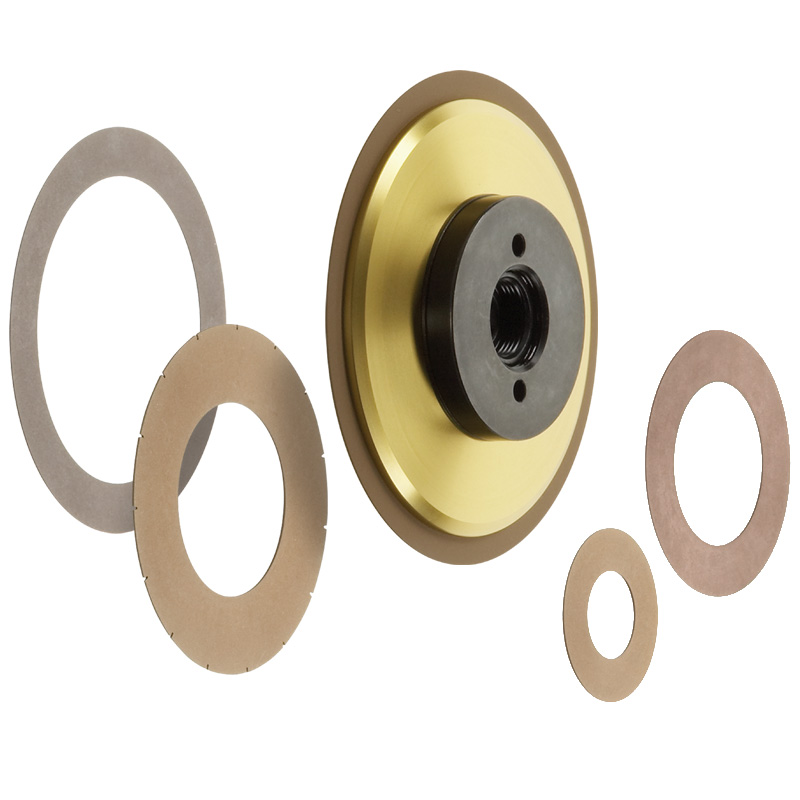 The 1A8 Thinwheel is used for high precision slot grinding, slicing and dicing, and some fine cut-off operations. The blade is available in Diamond or CBN and is used in single, as well as gang wheel applications, on standard surface grinders, creep feed grinders, OD grinders, machining centers, and specialized dicing machines. Thinwheels are available in standard diameters of 3″, 4″, 5″, 6″, 7″, 8″ and 10″ with thickness ranging from .004″ to .250″, in increments of .001″ or fraction thereof, and holding a thickness tolerance of +/-.0001.
The 1A8 Thinwheel is designed to be used in conjunction with specific Diacut type 1A8 Flanges. The flanges are available in varying diameters, which allows for the appropriate amount of wheel exposure (maximum wheel exposure should not exceed 15 x the thickness of the wheel) and for down flanging as the wheel wears. The standard hole size on the 1A8 Flange is 1 1/4″, but special hole sizes are available upon request.
If you are looking for Thinwheels that have a longer life, try our 1A8 Metal Bond Thinwheel.
To receive pricing for this product, contact us at 719-481-4205 or email us.
To calculate as accurate a price as possible, we will ask you to provide information about:
Diacut product type desired • super-abrasive type • outside diameter • thickness • inside diameter • grit size: (micron/mesh) • concentration • thickness tolerance • material to be cut • coolant requirement • type of coolant